Finally! You can now post straight to Instagram from your desktop without having to use a third party app.
This will also help solve issues caused by the Instagram 'shadow ban,' that's said to be brought on from automated systems posting on your behalf.
Here's how:
Mac users follow these instructions:
Command + Option + I
Toggle your mouse over the mobile icon in the pop up window that appears to the left of the 'elements' option.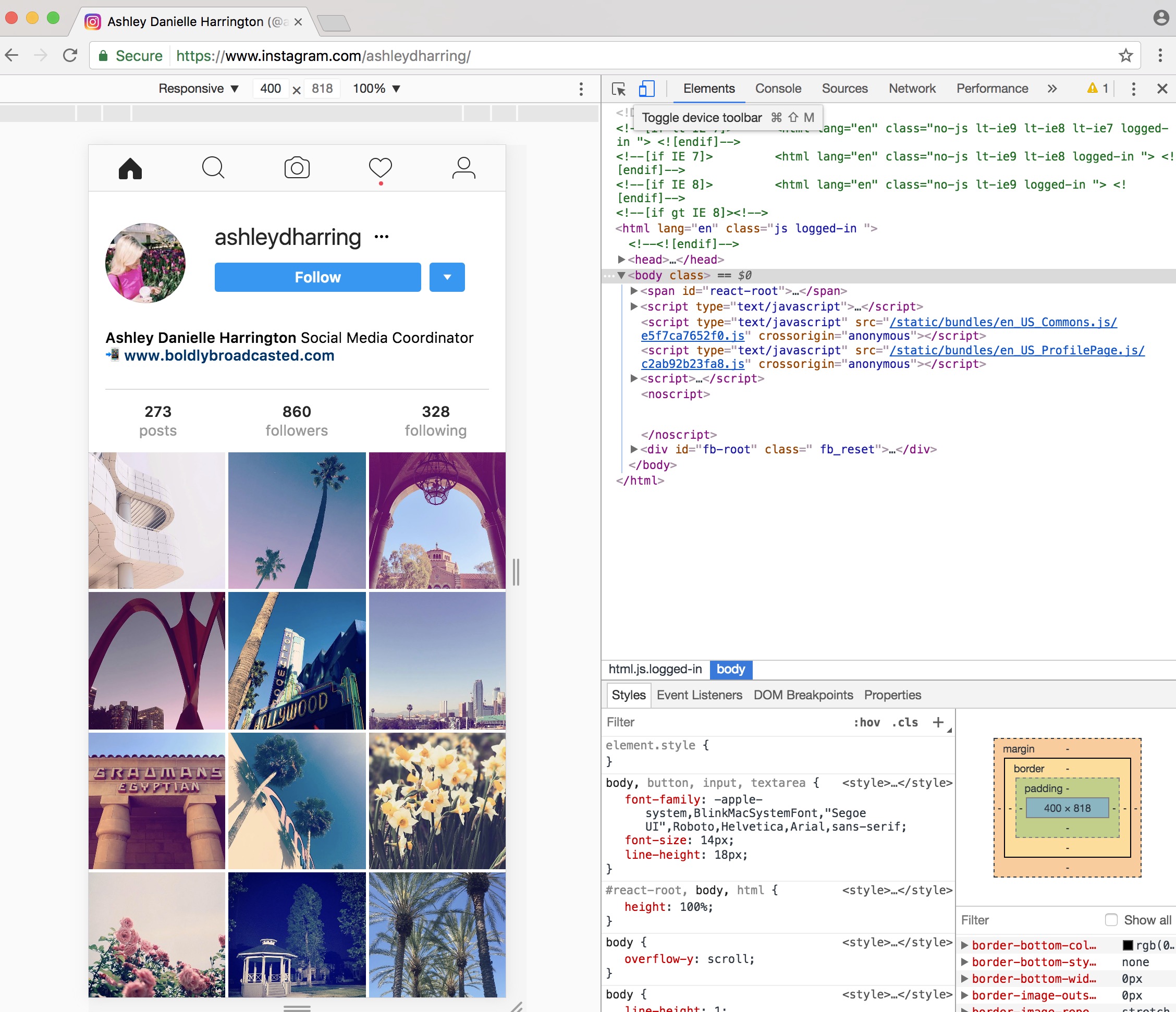 PC users follow these instructions:
Open Instagram in Chrome
Click Ctrl + Shift + I
Click Ctrl + Shift + M
Voila! You're now able to post any image from your computer. The only downside is that you're not able to apply filters, however, there are plenty of options for editing images on your desktop that you can apply beforehand. I recommend using Canva or PicMonkey – They're both free and super user-friendly.
Share your Instagram handles in the comments below & be sure to follow me @AshleyDHarring to stay up-to-date with all things social media!