New York native and creative mastermind, Donald "Drawbertson" Robertson, head of creative development at Bobbi Brown Cosmetics and Instagram extraordinaire produces work that sparks your imagination. As one of the founders of MAC Cosmetics, helping launch VivaGlam, and working at magazines such as Glamour, Marie Claire, and Cosmopolitan, Robertson is a force to be reckoned with in the art world.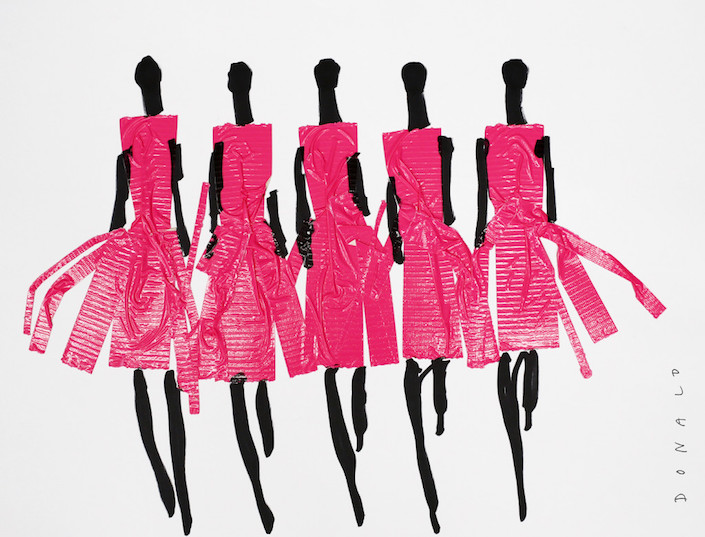 Although he started as an illustrator as a hobby years ago-only recently utilizing Instagram to share his work-"Drawbertson" is quickly being recognized for his Andy Warhol-esque pop culture inspired art.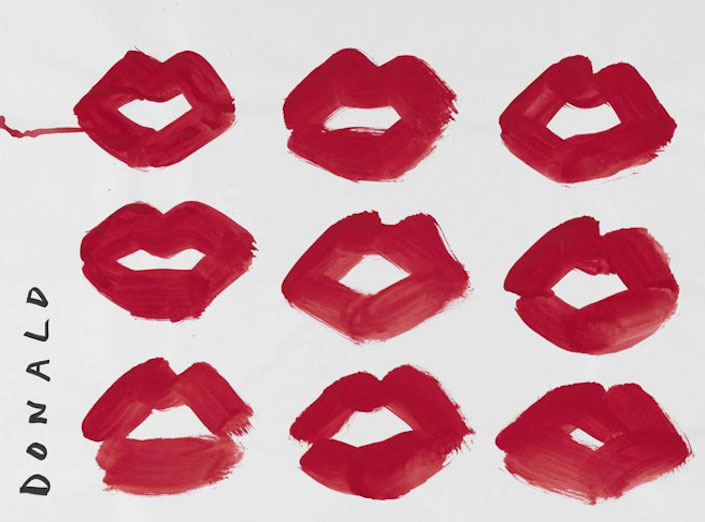 His ability to bring musings of  style, music and color to life through incredibly playful and well thought out art is what makes him so interesting. You can literally see each piece come to life within the brushstrokes and tears of the tape he uses.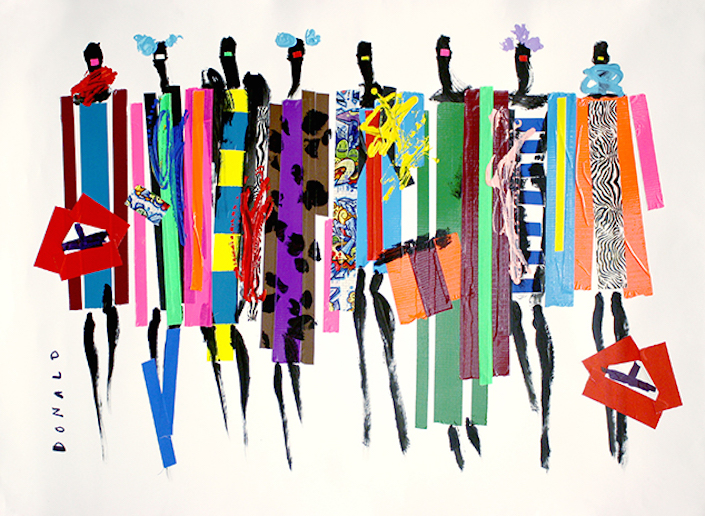 Robertson mainly uses gaffer tape and Sharpies to construct his art. However, his creativity has no limits-whether it be manipulating a cardboard box to look like Louis Vuitton luggage or  painting Vogue editor Anna Wintour's face on a dollar bill-"Drawbertson" never ceases to amaze.